Before every show at the Young Vic, the actors and directors spend valuable time in rehearsal. They have the opportunity to play, interrogate and fine tune a performance before stepping in front of an audience.
For people from other walks of life, there is rarely a chance to rehearse before appearing in the spotlight. The Young Vic's High Performance Workshop programme has been developed to prepare you for those critical moments when you need to perform.
"A massive thanks to the Young Vic for your talent, creativity and effort in making these superb courses. I know they have made a real difference to the working lives of lots of people at Barclays."

- Member of WIN, Barclays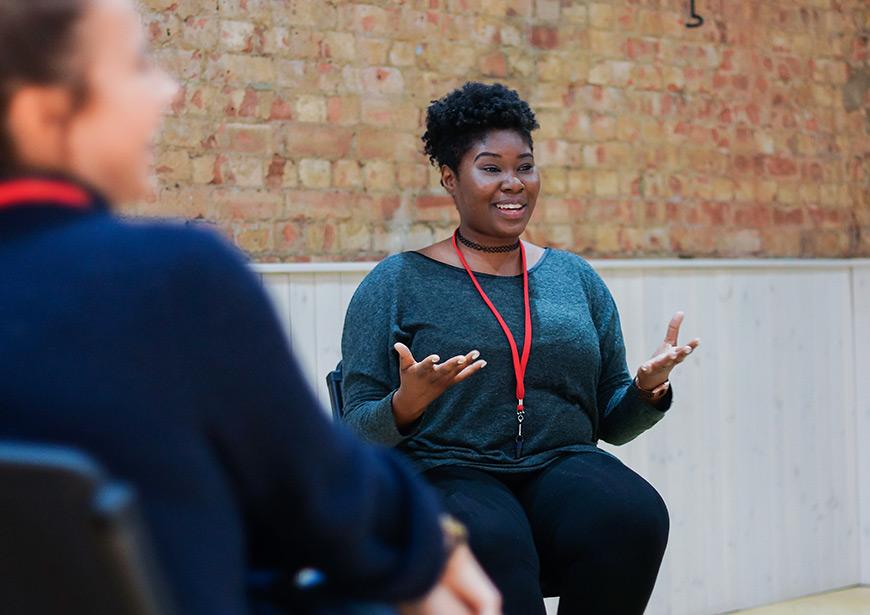 Our High Performance Workshops encourage you to see yourself through a different lens. Using a combination of lively, practical exercises, reference to behavioural models and expert personal feedback, our training is designed enhance your awareness of the parameters at play in any situation. We help you to communicate with the people around you every day. Whether it's preparing for a big pitch or enhancing your personal impact day to day, we provide a range of techniques to amplify your effectiveness.
Our training takes place in the vibrant, creative atmosphere of the Young Vic rehearsal spaces and is led by a team of passionate and committed trainers, all of whom are experienced theatre practitioners as well as skilled communication consultants.
We are a registered charity and all income generated from our training directly supports the celebrated work on our stages and our impactful outreach programme Taking Part, with people in Lambeth and Southwark.
Download our Workshop Program for more info
Get in touch
To find out more about our bespoke High Performance Workshops please contact our Development team 020 7922 2810 for more information or email HighPerformance@youngvic.org.
Charity registration No 268876.